September/October is the most popular time of year for a dining room re-vamps. Although you make not like to admit it, you're probably already thinking about Christmas, hosting the biggest meal of the year, lots of entertaining and receiving your fair share of friends and relatives. And what you'll need is a fabulous dining room that'll enhance the occasion!
There are 5 types of dining space you could have in your home, which will determine styling. For example, if you have a kitchen/diner then a formal arrangement will not necessarily suit the rest of the room. Or, you may be lucky enough to have a separate formal dining room and a conservatory; each room must serve its own purpose. You may wish to use the conservatory for relaxed family dining and the formal area especially to entertain guests. So, this article is broken down into 5 diner types. We've chosen the versatile iron dining table to illustrate new dining room styles as it can be suited to all 5 spaces and can fit in with a variety of décor themes.
Harmonious – Lounge/Diner
A dining room off the lounge must tie in and flow-through, normally achieved with matching walls and floor coverings. Furniture must be in keeping with your existing lounge, in other words, don't try to go shabby chic if you have a modern, minimalistic lounge. Instead choose a contemporary iron dining table with sleek, clean lines and a glass top. Lounge/diners are the most difficult to decorate, get it wrong and you've compromised your main living room too. You must find the perfect balance that maintains the flow and also makes the rooms appear separate. For instance, it's better not to match colours identically but use complementary colours instead. If the colour scheme in your lounge is based around neutral olive green, perhaps go for dark red accents in your dining room.
Light & Airy – Conservatory Dining Room
Styling a conservatory is all about bringing the outdoors inside. You'll have fantastic natural light and will overlook your garden. Choose a traditional style iron dining table for vintage, afternoon teas, with an antique lace table cloth and pretty table ware. Or, go for nature-inspired look. As wrought iron is a natural looking material, it'll look great surrounded by huge house plants and rattan or wicker accessories.
Versatile – Kitchen/Diner
Kitchen/diners tend to offer the smallest amount of space so it makes sense to have a smaller table. A bistro style iron dining table and chairs will tie it in with most kitchens; sets can be contemporary or antique. It can be relaxed and friendly for breakfast time but then quickly styled up for an intimate, romantic dinner for two.
Formal – Separate Dining Room
When styling your separate dining space, you've got a blank canvass to work with. First consider how you'll use it; generally this room would be reserved for formal dining but if this isn't your style, you can easily make the room more relaxed so it serves multiple purposes. A formal iron dining table is the height of elegance; use plenty of candles for soft lighting, a crisp white table cloth and introduce hints of colour with a feature vase, wall art and table ware. You should also base choices around the existing features in the room. If you have a fireplace or beamed ceiling; work with this. Perhaps create a more dramatic space, an iron dining table with wrought iron wall sconces and candelabras and a rich colour scheme.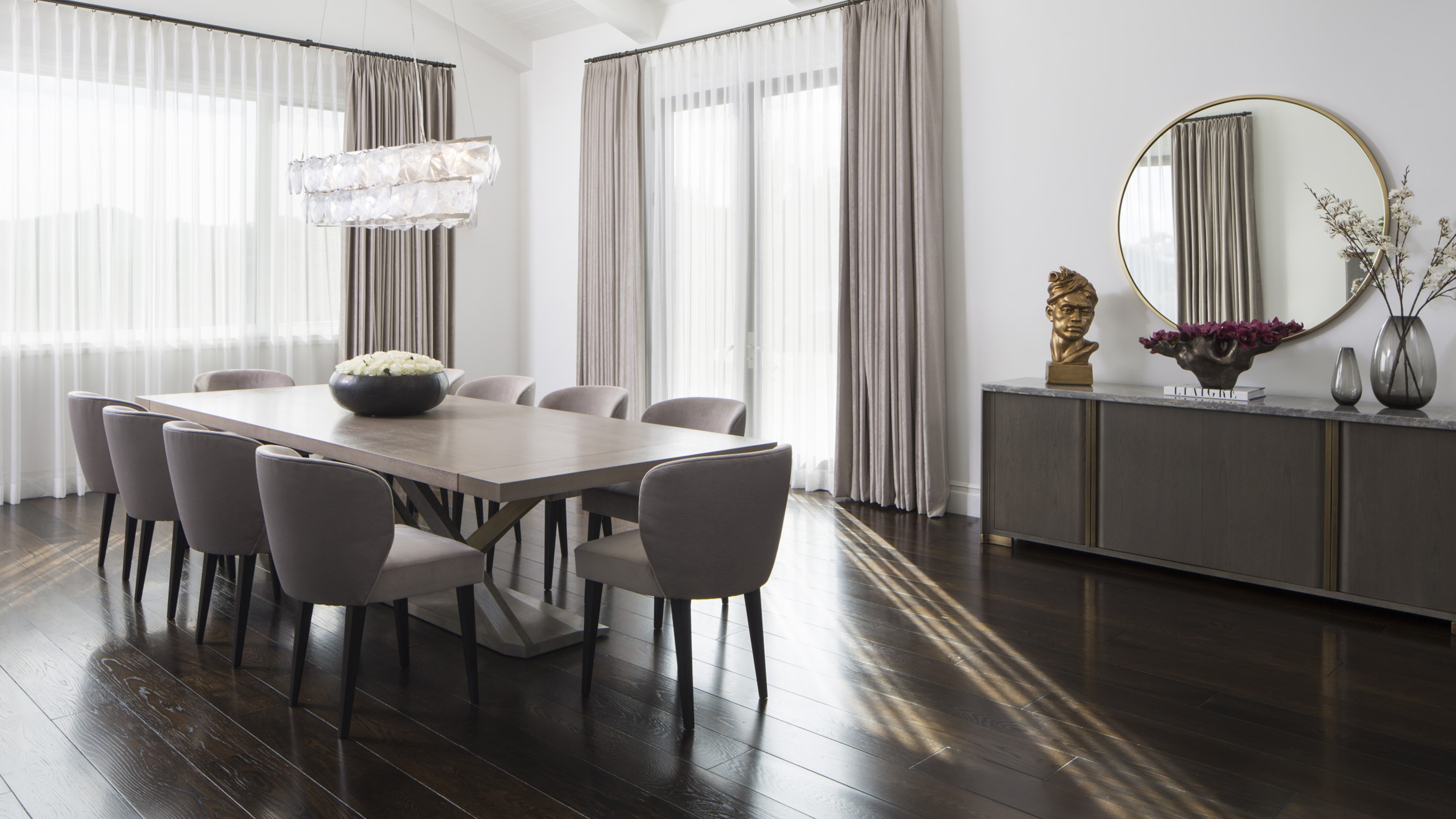 Inspiring – Al Fresco Dining Area
If you dine outside often, the chances are you've got a covered area or perhaps a 2nd home in Spain. Obviously, when decorating this space, you'll try to match the rest of the gardens theme, whether that's country cottage or contemporary. A traditional curved design wrought iron dining table will look great in an elegant English country garden or a metal dining table with a glass top in a simple design will complement a minimalistic patio.
Finally
To conclude, here are 3 dining room styling tips, applicable to every interior design. Bear these points in mind and you can't go wrong!
1. The dining table should be the focal point of the room – it ought to be in a central position, then make it stand out by putting a rug that contrasts with the flooring underneath.
2. Every dining room needs a talking point, something for your guests to look at or talk about while you're busy in the kitchen. Perhaps invest in an unusual print or an ornate chandelier, or a collection of family photos with do the job just as well.
3. Create a formal space with a rectangular table, high backed chairs and a cohesive arrangement. The opposite applies for a more relaxed space, a round table with low-backed chairs.