If yours is a typical household, your dining room is one of the most utilized in the house. Whether your family uses it daily or only for special occasions, you want beauty, durability and functionality all rolled into your dining room furniture.
Individual Furniture Piece Options
Room size, family size and personal decorating style can influence what dining room furniture you will use, and the choices are as varied as there are households.You probably are looking for one of the top three shapes of tables: Most people prefer oval, square or rectangular table tops. Any shape can accommodate additional table spacers that are inserted into the middle of the surface and provide extra room on top and for seating. Not all tables are made to be extended, however. Solid surfaces will remain that shape and size.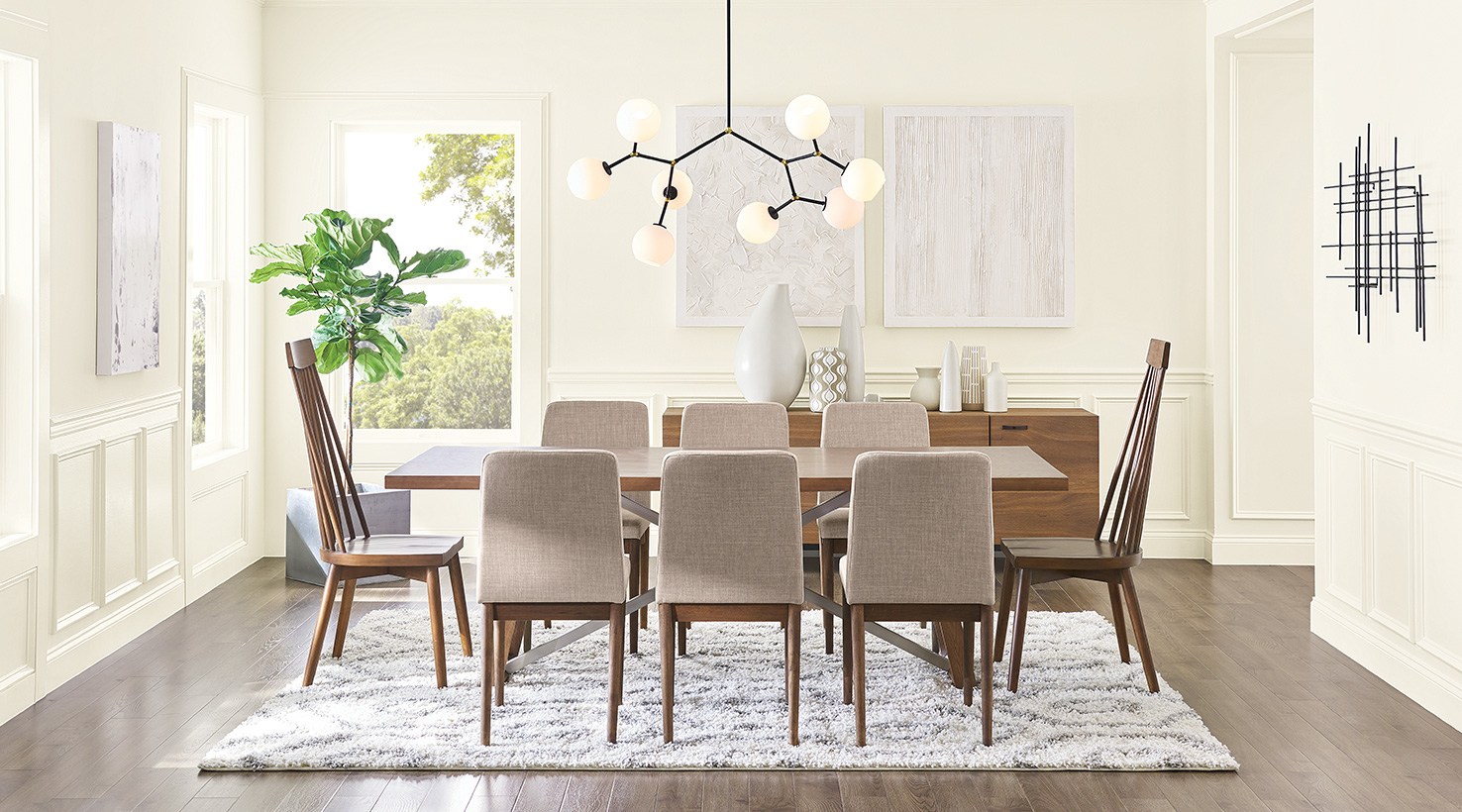 Dining room chairs are usually offered as matching options to the table you choose. Most people buy no more than two chairs with arms that are usually placed on opposite ends. Side seating is usually provided by either a bench or individual chairs without arms, which allow that extra placement adjustment space when crowded.
Dark or Light
Almost all room tables are made of wood. Some are molded from pressed wood, but sturdier-and more expensive-pieces are from solid wood pieces screwed or bolted together. What wood color or grain you use is a personal choice. Whether you buy matched chairs or use coordinated pieces for contrast is also a personal decision. There are no hard-and-fast rules to what dining room furniture must comprise.
Most formal rooms, however, tend to present darker woods with a high gloss shine. If room allows, many formal dining rooms have not only the table and chairs but also a sideboard or hutch. You can display the family silver or your best china, knickknacks or special serving dishes or dish collections on them.
In contrast, rooms with a more relaxed atmosphere usually present medium or lighter shades of wood with wide grain patterns. Sideboards and hutches also appear quite often in the informal room, but they are also of a lighter shade than the mahoganies and dark pines of their formal counterparts.
Protecting Your Floor
Regardless of the color, design or style of dining room furniture you choose, strongly consider padding the contact surfaces of your furniture to protect your flooring. The weight of the table, benches, chairs or additional furniture can scratch hardwood floors or compress the piling of carpet or dent laminated flooring. You have invested a lot in your dining room. Protect your furniture and flooring investments that combine to present exactly the look you wish to present.