Once reserved for Sunday dinners, dining room tables can bring the family together every day. Dining areas come in all shapes and sizes. From the elegant and formal to the casual and comforting, a dining area should bring people together to share in not just a meal, but in the timeless conversation and camaraderie that gets skipped in our all too hectic lives.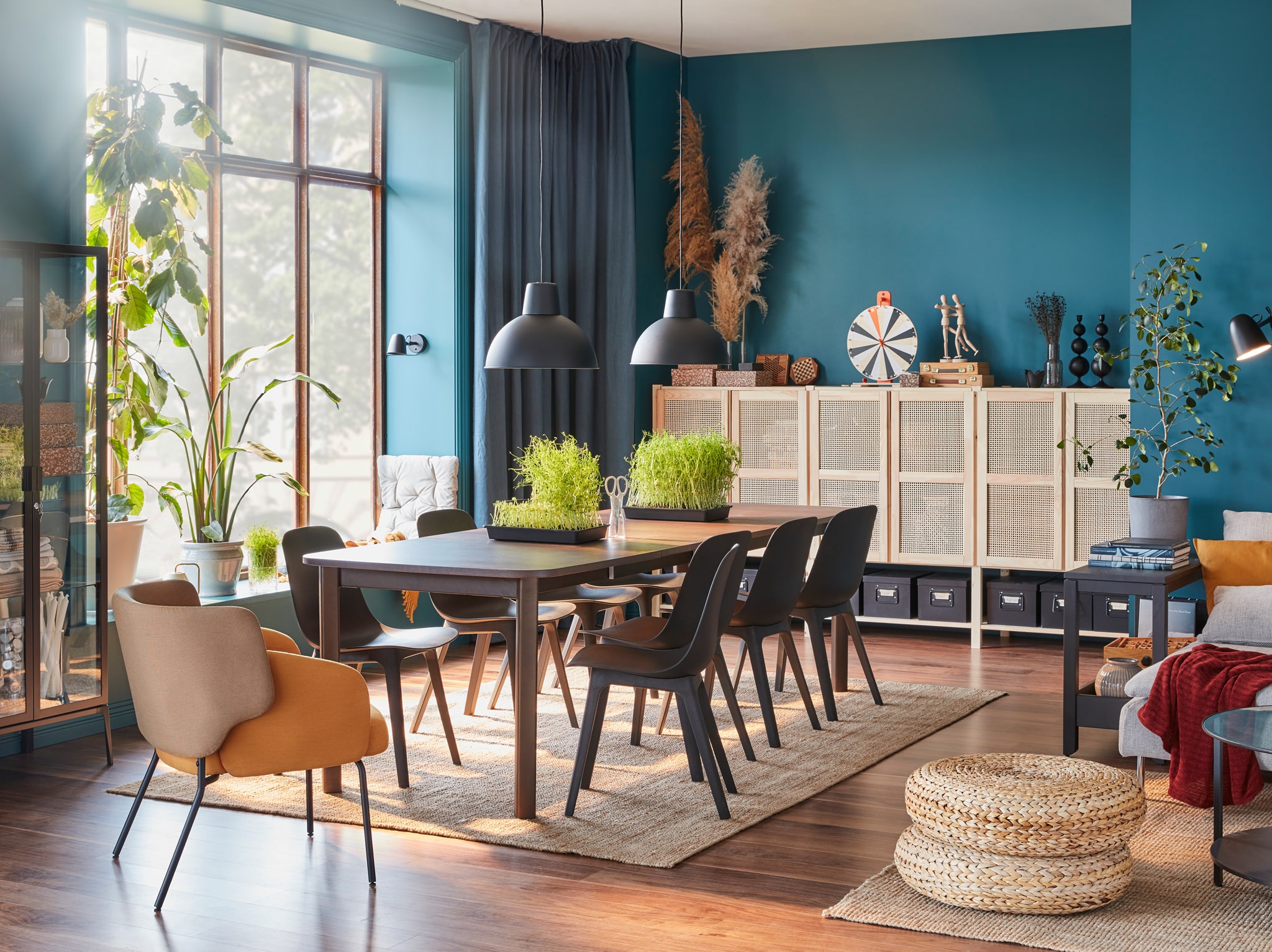 Many homes today skip the dining room all together, but the classic appeal of formal dining is returning and the need to shop for dining room furniture is growing. What is most important when you are going to furniture stores to buy dining area furniture is to match the existing look and feel of your home with what you want your furniture to accomplish. Whether you are looking to build a formal dining room or a more casual dining nook, for a quality dining experience, you need to seek out quality workmanship that flows well with your homes other rooms.
One thing you want to avoid is buying dining room furniture that doesn't call to your family and friends to "come, sit and enjoy". In many homes where the dining table lacks that attraction, a dining room quickly becomes more of a formal work station where objects are left, the table becomes cluttered and the only thing not happening in the room is the dining. Even formal dining furniture can attract dinner guests without making them feel uneasy or nervous about their manners. It's all about the furniture you pick to fill the room.
The secret to finding the perfect dining furniture starts with finding a furniture store that offers quality workmanship, not poorly assembled pieces that don't fit together well. It is also about fitting your room. Dining tables and chairs come in a variety of shapes and sizes and, in most homes; the dining table is the centerpiece of the whole room.
The size of your dining room furniture ultimately depends on the size of the room you plan to place it in and how many place settings you need at your table. A quality dining experience, and an enjoyable one for that matter, requires that all diners have their own space and are not overly crowded. Of course, there needs to be enough room for the food too. Some rooms require hutches or curios to hold china and silverware while others would benefit from a buffet table to hold additional refreshments or desserts.
You will need to consider your space wisely before hitting the furniture stores. A really great warming accent that is easily added is an area rug. Even in a room that is carpeted, an area rug can help accentuate your dining area furniture and tie the whole room together.
Use occasional pieces to give your formal dining area a cozier, lived in feel. Ultimately, your dining room should call not just to guests, but to your family to gather daily to share in each other's lives. Buying the right furniture will make the difference. Plus, there is something to be said for that continued rite of passage for children to graduate from the "kids table" to the "big table". Keep the spirit of family dining alive by finding the right dining room furniture to fit your home.